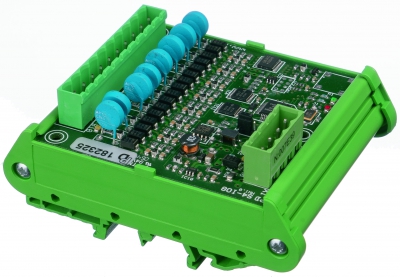 S4-IO8 - I/O-Circuit Board
interface
S4-IO8 extends the control unit S3:s in- and outputs and makes it possible to connect more devices.
The S4-IO8 card adds 8 extra in-/outputs to the S3 CAN-bus for each S4-IO8 card you connect. Each port is bi-directional and operates as both input and output and its functions are programmed from the S3 control system the same way as any other I/O port in the lift system.

The S4-IO8 card can be placed anywhere in the lift system and can be mounted either on a DIN-rail (for use in car top control) or directly on the plate (for use in car operating panels).

The S4-IO8 card is connected to the CAN-bus (4-wire system), which means that there is no need to cut any cables – just peel the cables.LED indicators indicate the state of each IO and the status of the CAN-bus connection. S4-IO8 is available for both positive and negative logic.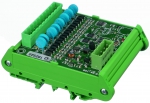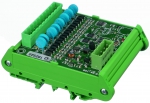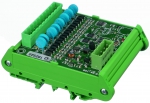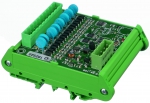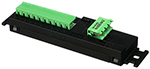 Accessories